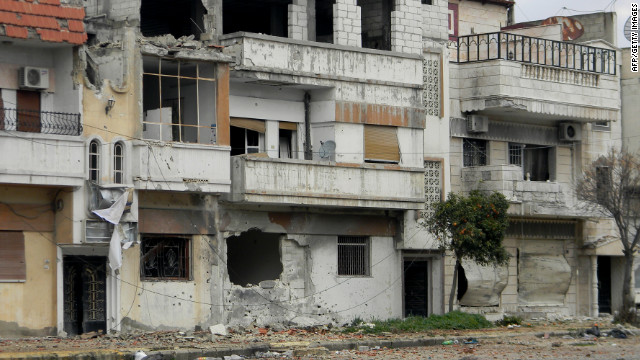 Tripoli, Lebanon (CNN) -- Syrian troops inflicted heavy losses on a band of opposition activists who were trying to smuggle Western journalists and seriously wounded residents of Homs out of the country, survivors said Tuesday.
Government troops moved in as the group tried to make its way to neighboring Lebanon, leaving 23 of the 50 dead, said Ricken Patel, executive director of the activist group Avaaz. Others were unable to continue toward Lebanon under heavy fire. But Patel said the journalists who escaped are "witnesses to a gigantic crime" who had to be protected from the four-week bombardment of Homs, Syria's third-largest city.
Among those who made it out was British photographer Paul Conroy, who had been wounded in an attack on the Homs neighborhood of Baba Amr.
Read More