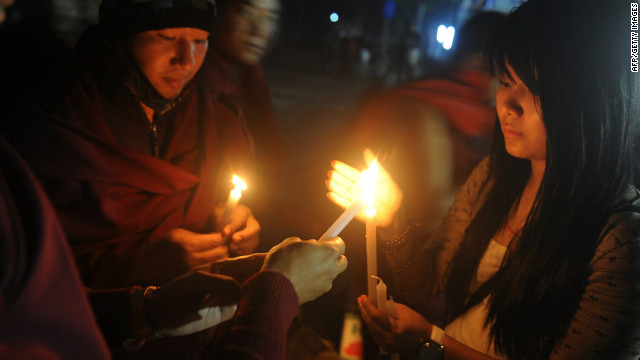 A former Tibetan monk has died and another is seriously injured after setting themselves on fire in southwest China's Sichuan province on Friday -- the 13th and 14th acts of self-immolation in the country since March.
A 22-year-old man set himself ablaze at a crossroad in Aba county in the Aba Tibetan-Qiang Autonomous Prefecture before police put the fire out and sent him to a local hospital, the state-run Xinhua news agency said.
Another man, believed to be 18 years old, died later that day after setting himself alight in a hotel nearby, Xinhua reported local officials as saying.
However an Aba government spokesperson told CNN she was unaware of the incident.
Tibetan campaign groups say the men were protesting against Chinese rule. Read More