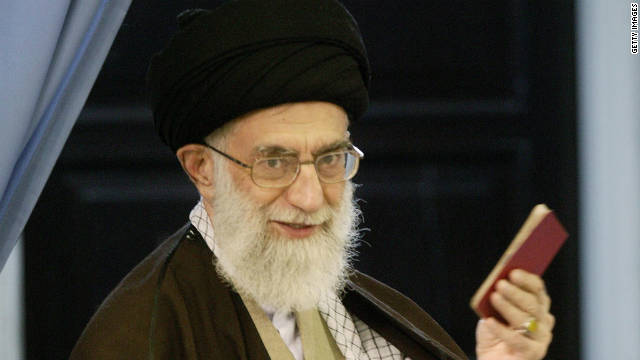 Iran's top cleric has blamed the CIA and Mossad, Israel's intelligence agency, for killing an Iranian nuclear scientist, Iran's state broadcaster said.
Mostafa Ahmadi Roshan, who died Wednesday, was the third Iranian nuclear scientist in two years to be killed by what Iran described as a magnetic bomb attached to his car. A fourth survived a similar assassination attempt.
Roshan's death shows that "the global arrogance spearheaded by the U.S. and Zionism has reached a deadlock in confrontation with the determined, devout and progressive nation of Islamic Iran," Supreme Leader Ayatollah Ali Khamenei was quoted as saying by the state-run Press TV.
Those responsible will not own up, Khamenei said, but the attack "has been carried out by the planning or support of CIA and Mossad [spy] services, like all other crimes of the network of international state terrorism." Read More