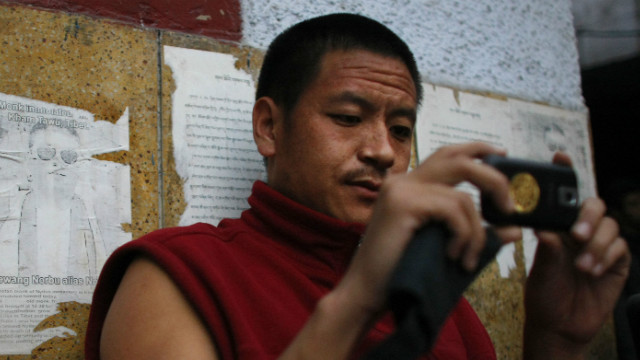 Thousands of Tibetans took to the streets in western China early this week to commemorate a monk who died Sunday after setting himself on fire, local residents and activists told CNN.
The monk, 40-year-old Nayage Sonamdrugyu, was from the Nyanmo Monastery in the Tibetan autonomous prefecture of Golog in Qinghai Province, state-run Xinhua news agency reported, adding he set himself ablaze at an intersection in the county seat of Darlag.
Holding flowers and candles and carrying photos of the monk, as many as 2,000 local Tibetans marched down the street Monday, according to prominent Tibetan writer and activist Tsering Woeser.
A local supermarket owner in Darlag, who declined to reveal her name due to the sensitivity of the situation, said in a phone interview that Tibetans gathered in front of the local police station Monday to protest over the monk's death. Officers dispersed the crowd and a heavy presence of security remained in town Tuesday, she added. Read More