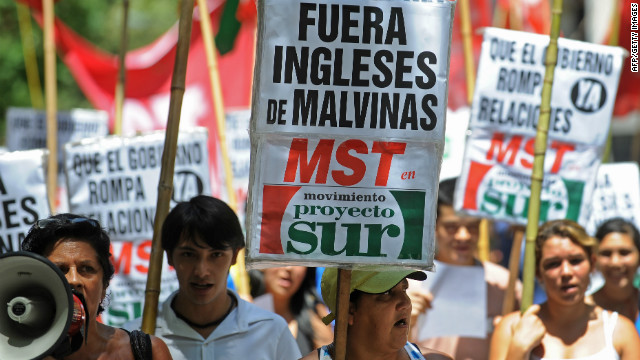 It's been nearly 30 years since British and Argentinian troops fought over the Falkland Islands, but politicians from both countries are ratcheting up their rhetoric over the British-controlled territory.
The ideological battle comes as Prince William is scheduled to begin a Royal Air Force tour of duty there next month -- a move which has drawn more attention to islands at a time when Argentinian officials are increasingly criticizing the British presence in the area.
"They are preying on our natural resources, our oil, our fish," Argentinian President Cristina Fernandez de Kirchner said Wednesday.
British Prime Minister David Cameron has offered a different take, criticizing Argentinian officials for their renewed claims to the island.
Read More