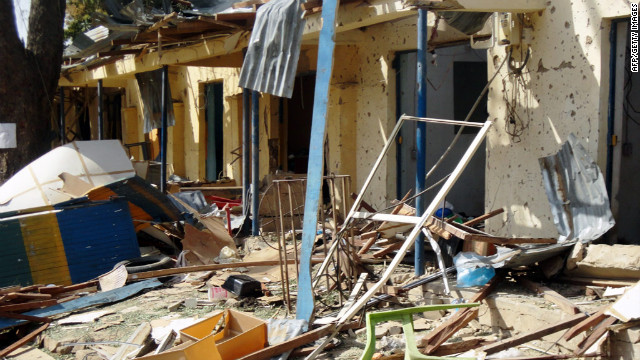 KANO CITY, Nigeria (CNN) -- Police said a group of suspected militants attacked a police station in Nigeria's Kano province on Friday.
Military forces have since cordoned off the area around the provincial capital city of Kano where the attack apparently occurred, according to witnesses. Gunfire and tracer rounds could be heard and seen during the incident, according to CNN personnel in the area.
The attack appears to have ended, and its not clear if there were casualties.
Earlier, gunmen shot and killed at least 16 people and burned their bodies in the northwestern state of Zamfara, according to an official who asked not to be named, citing security concerns.
The incident occurred Thursday when about 100 armed men blocked a nearby highway, delaying vehicle traffic and taking hostages in the area, a restive region that borders Niger.
Read More