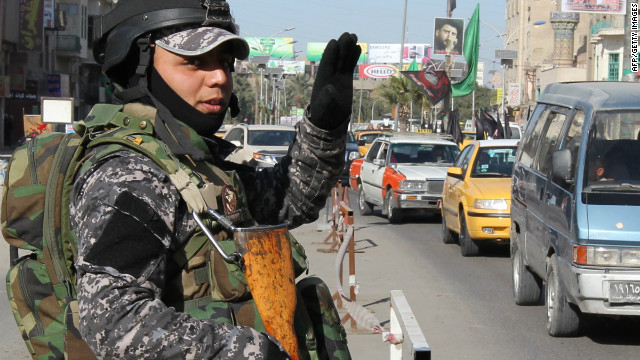 A suicide bomber disguised as a policeman targeted Shiite pilgrims Saturday outside the southern Iraqi city of Basra, killing at least 30 people and wounding 80, according to authorities and state-run TV.
The bomber struck a police checkpoint near a Shiite mosque where many of the pilgrims were headed to mark a revered holy day, the end of a 40-day mourning period known as Arbaeen, Interior Ministry officials said.
There were conflicting casualty reports, with state-run Al Iraqiya reporting there were at least 30 people killed and 80 wounded, while Interior Ministry officials told CNN there were at least 10 dead and 30 wounded. Conflicting reports are common in Iraq in the aftermath of an attack.
Scores of pilgrims -- who make the journey on foot -- have been killed and wounded in recent days in attacks blamed on Sunni extremists, who have routinely targeted the pilgrims. Read More