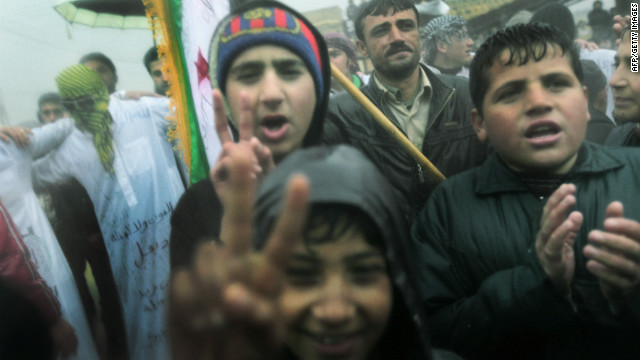 After more than six months of silence, Syria's leader, Bashar al-Assad, spoke last week for only the fourth time since the beginning of the country's widespread uprising in March. His words show that he is as delusional now as when the protests began.
By continuing to blame the revolution on a foreign conspiracy, dismissing hundreds of thousands of his fellow citizens as "bandits, Zionists and al Qaeda," Assad is taking a page out of the handbook of Libya's late dictator, Moammar Gadhafi, on political survival. Assad will fight to the end simply because he cannot even conceive of his end.
"Victory is nigh," Assad assured his dwindling supporters. But the current standstill after 10 months of fighting against unarmed protesters, and the deaths of more than 5,000 people, makes this promise hollow.
Indeed, Assad's recent call on loyalists to continue to form local units to support the army and the security forces in their crackdown clearly shows increasing difficulty for the regime. Without external support, the protest movement has proved impossible to defeat, even for Assad's machine of oppression, deemed by international human rights organizations to be one of the worst in the Middle East. Assad's best defense at this stage is to play the hackneyed hand of dictators in the region -- and he is pursuing it assiduously by stoking international fears of civil mayhem in Syria.
more