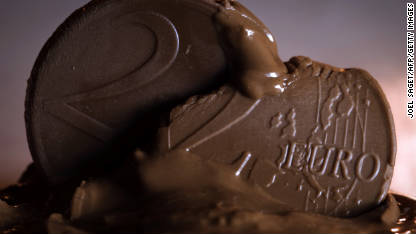 Just one decade after the European single currency was launched amid fanfare and fireworks, its future continues to look uncertain as the debt crisis that engulfed Greece, Ireland and Portugal threatens the entire bloc -- and the wider global economy.
In a bid to resolve the crisis, a majority of European leaders in December reached a deal for a new intergovernmental treaty to deepen the integration of national budgets. Britain refused to back the agreement while three other countries -- Hungary, Sweden and the Czech Republic -- said they would consider the plan.
European leaders were optimistic that a proposed fiscal compact, designed to ensure that governments do not spend beyond their means and rack up unsustainable debts, could be signed by the end of January.
But while solid demand at recent debt auctions in Italy and Spain calmed some investors, a Reuters report Friday that said ratings agency S&P could downgrade several eurozone countries at some point sparked a fresh bout of worries.
Read More