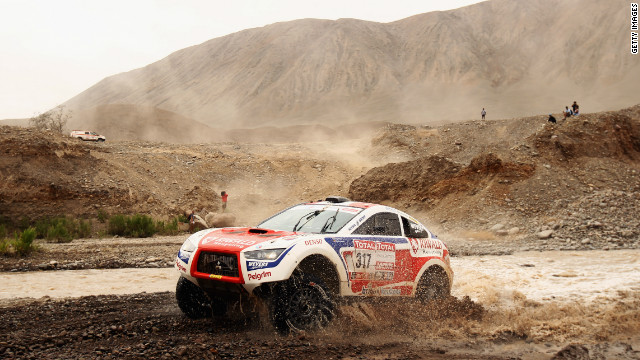 It's a breathtaking scenario. Hundreds of petrol-heads roaring across some of South America's most stunning landscapes in a grueling two-week endurance race where the competitors are at the mercy of treacherous terrain.
The Dakar Rally's 465 competitors speed through the daunting sand dunes of Atacama desert one day, and traverse the snow-capped Andes mountain range the next in a 9,000-kilometer coast-to-coast marathon taking in Argentina, Chile and, this year, Peru.
But environmentalists are worried about the effect the event -- which attracts millions of spectators -- has on a continent that is home to a wealth of fragile ecosystems.
Argentine ecological group FUNAM has accused officials of failing to conduct the necessary environmental impact assessments before ratifying the route of the race, which ends on Sunday.
"The first issue to be analyzed is regulation," FUNAM president Dr. Raul Montenegro told CNN. "In Argentina, for the last rally, a lot of regulations were not accomplished by the race organizers and even local government. Read More