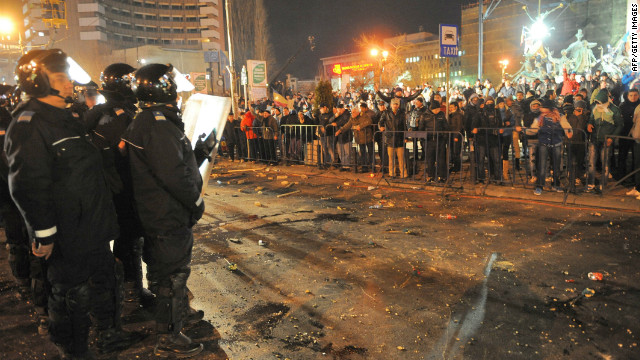 Protesters seeking the ouster of Romanian President Traian Basescu and early elections gathered for a fourth straight day Sunday in a main square of Bucharest, the capital, and 18 other cities in the Eastern European nation.
The demonstrations, which included clashes between police and protesters Saturday in University Square that injured 17 people, are the most serious since Basescu's election in 2004.
Some of the hundreds who showed up at the square on Sunday demanded justice and blamed the government and austerity measures for their poor living standards.
"We have no financial security. My husband and I are retired but we are sharing our modest income with our children because they are jobless," said Rodica Ganea, who described being asked during hospital visits to pay for "medicines, syringes, bandages, everything."
"I can't afford it," Ganea said. Another woman, 64-year-old Marilena Salan, described similar circumstances.
Read More