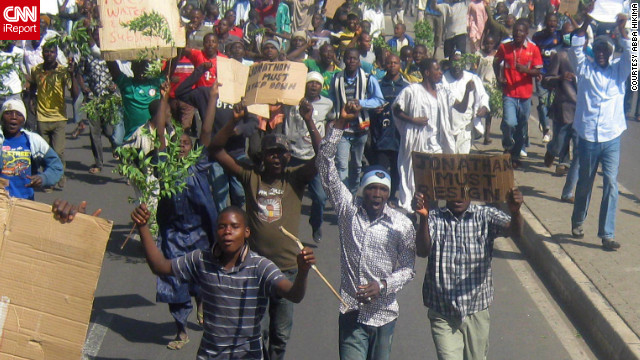 Nigerian labor unions failed to reach a deal with the government to stop a national strike over soaring fuel prices, with hours of late-night wrangling ending early Sunday without a compromise.
Oil labor unions will not shut down production of crude as planned, according to union sources who did not want to be named because of the sensitivity of the talks.
Last week, major oil union, Petroleum and Natural Gas Senior Staff Association of Nigeria, threatened to halt production Sunday in solidarity with protesters if the two sides don't reach an agreement.
A move to halt production would reverberate on the global market; Nigeria is the world's eighth-largest crude exporter.
Throngs of protesters have taken to the streets to demand government accountability and a return of fuel subsidies that ended on January 1, a move that doubled gas prices and sent the cost of other goods skyrocketing.
Scattered protests escalated into a national strike that started Monday, paralyzing the nation of more than 160 million people.
more