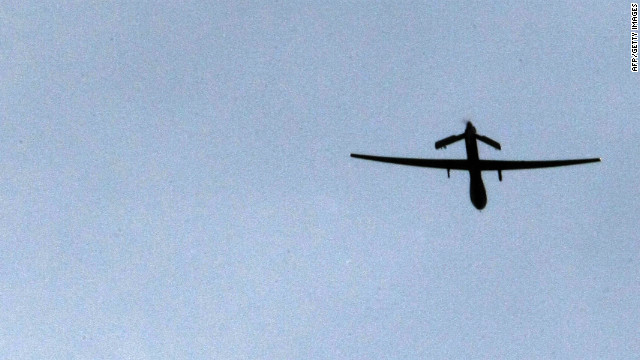 A drone strike in Pakistan's tribal region killed at least eight militants Thursday, Pakistani intelligence officials said.
A suspected U.S. drone fired missiles at two vehicles in North Waziristan, the second attack by unmanned aircraft on militant targets this week following a lull.
Both strikes occurred near Miranshah, a volatile region in the country's tribal belt that borders Afghanistan. The drone on Tuesday fired two missiles at a suspected militant compound.
The slain militants in the Thursday strike were Turkmenistani nationals, the officials said. One of the targeted vehicles was carrying explosives material.
There had been a pause in U.S. drone strikes in Pakistan after a set of controversial American strikes left two dozen Pakistani soldiers dead at two mountainous border posts and further strained relations between the two nations.
Pakistan's military has repeatedly insisted that the airstrikes that killed 24 of its soldiers on November 26 near the Afghan border were deliberate.
Read More