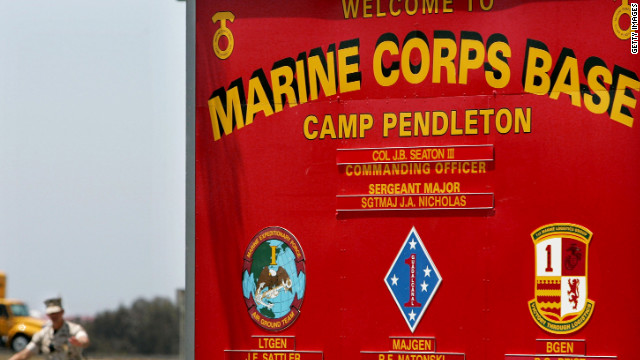 Jury selection begins Thursday for a Marine accused in the 2005 killings of 24 Iraqi civilians in Haditha, the last person to be tried in a case that became a lightning rod for critics of the war.
Staff Sgt. Frank Wuterich, 31, of Meriden, Connecticut, will stand trial at Southern California's Camp Pendleton on nine counts of voluntary manslaughter in the November 19, 2005, killings, charges he has vehemently denied.
Wuterich was one of eight Marines charged in the case, which saw charges dropped against six and another acquitted. He faces additional charges of aggravated assault, dereliction of duty, obstruction of justice and reckless endangerment, according to court records.
The case, one of a handful of alleged war crimes cases that came to light during the height of the war, enraged Iraqis, put a spotlight on the conduct of the U.S. military and saw a U.S. congressman compare it to Vietnam's My Lai massacre. Read More