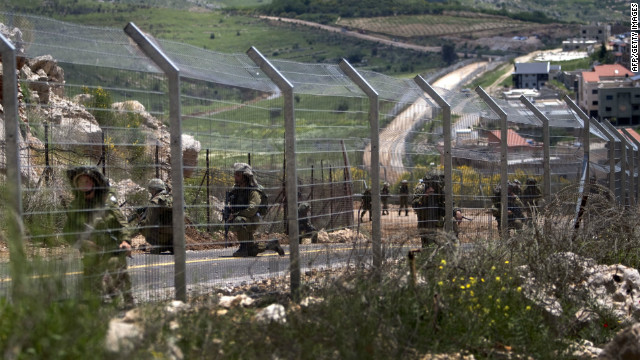 In an "unprecedented" reaction to internal Arab affairs, an Israeli official said the country is getting ready to absorb fleeing Syrian Alawites if the Bashar al-Assad regime falls.
Israeli military chief of staff Benny Gantz told members of a Knesset committee that Alawites would be permitted to settle in Golan Heights, a spokesman for Knesset member Avi Dichter told CNN.
The Golan is regarded internationally as occupied territory despite Israeli governmental control. It is home to 41,000 residents -- Jewish settlers, Druze and Alawites themselves. Israel seized the territory from Syria during the 1967 Israel-Arab war, and it was eventually annexed.
The remark reflects the Israeli military calculus that the embattled al-Assad regime is doomed and will soon disintegrate. The regime is dominated by Alawites, a heterodox offshoot of Shiite Islam. Sunnis represent the most populous religious group in the country and the heart of the opposition against the regime.
more