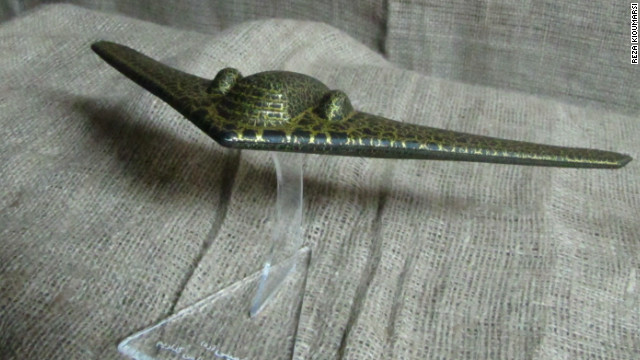 An Iranian non-profit company says it will honor U.S. President Barack Obama's request that Iran return a drone that crashed there last year.
But instead of the actual drone, the company says it will send miniature toy versions. A lot of them.
"We plan to send a full squadron of 12 to the White House for President Obama as a present," said Reza Kioumarsi, a spokesman for the Aaye Art Group, a Tehran-based non-profit, non-governmental company that makes novelty items.
The company is trying to determine what Obama's favorite color is before sending the drones, which are 1/80th the size of the real drone, Kioumarsi said.
Read More