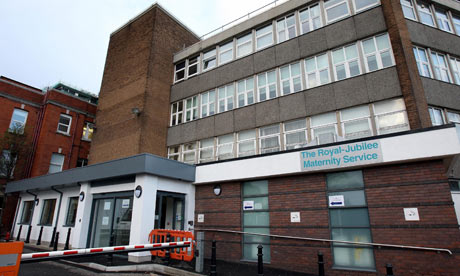 No babies at the hospital have tested positive for pseudomonas bacteria which has killed four newborns in Northern Ireland.
Another Northern Ireland hospital has reported an outbreak of the bacteria that has led to the death of four babies.
The pseudomonas bacteria has been found in the Ulster hospital on the eastern outskirts of Belfast, the Department of Health confirmed on Sunday.
It said the bug was detected in water outlets in the neonatal intensive care unit at the hospital.
The DoH said none of the babies in the unit has tested positive for the infection but screening is ongoing.
Separate outbreaks of pseudomonas claimed the life of one baby in Altnagelvin hospital in Derry last month and three babies at the Royal Jubilee maternity hospital in Belfast recently. Seven more babies in the province remain infected by pseudomonas.
Staff in hospitals have been told to avoid using tap water with babies, while tests on water outlets and necessary refits are carried out.
In a statement, the DoH said all necessary precautions were being taken to avoid the spread of the latest infection.
Read More