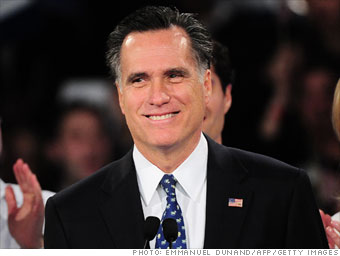 Certain 2012 candidates are worth hundreds of millions, others far less.
Total net worth: $85 to $264 million
With no regular day job, Romney still earns a tidy income in the form of dividends and interest from his investments, and records filed with the Federal Election Commission show that the former Massachusetts governor commands between $20,000 and $68,000 on the speaking circuit.
Much of Romney's wealth is tied up in a blind trust, but some assets remain under his control -- including a few quirky items. For example, the FEC lists between $250,000 and $500,000 in horses, an asset the campaign says belongs to the candidate's wife. He owns another $250,000 to $500,000 in gold.
Read More