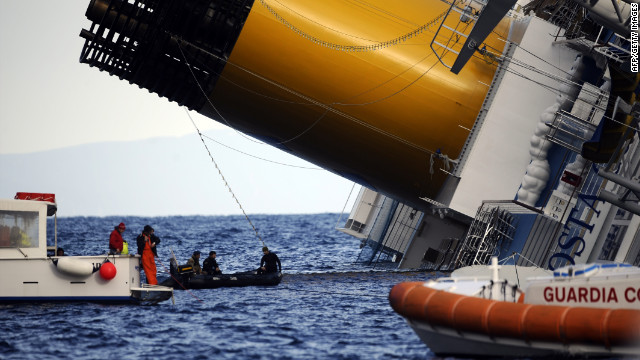 The purser of the ill-fated Costa Concordia was rescued Sunday morning after crews found him trapped in a restaurant, more than a day after the ship ran aground off the coast of Tuscany, killing at least three people and injuring 20 others, authorities said.
The purser, an Italian crew member, was suffering from hypothermia when rescue crews found him, said Commander Filippo Marini, spokesman for the Port Authority of Porto Santo Stefano.
The identity of the purser was not immediately released.
Divers resumed their search Sunday morning for dozens of people unaccounted for after rocks tore a gash in the hull Friday evening, causing the Concordia to turn over on its side off the coast of the island of Giglio.
Read More