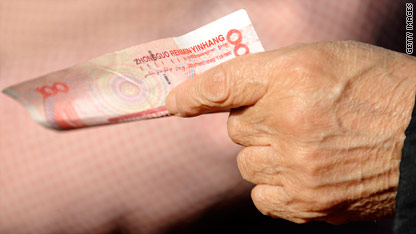 Fears that China could soon be facing its own Lehman-style banking meltdown are being fueled by a National Audit Office report which found 531 billion yuan (US$84 billion) worth of irregularities in local government debt.
According to the Chinese government website (www.gov.cn), the audit found 10.7 trillion yuan of local government debt at the end of 2010, a result of easy loans made possible by the government's 2008-2009 stimulus injection.
Most of the money, say analysts, has found its way into the construction industry, creating entire cities, complete with apartments and offices that remain empty and unsold.
Many companies also have unpaid inventories, according to the government audit, and have little or no oversight of accounts.
"The audit discovered that 1033 such companies have problems such as false-financing, the registered capital being unpaid-in, illegal provision of funds and the withdrawing of them by local governments and departments, involving a sum of 244.15 billion yuan," the audit said in its findings.
"As the investment of debt funds is mainly directed by these companies at projects serving public welfare or quasi-public welfare whose recovery of funds takes a fairly long time, their profit-yielding capabilities are rather weak.
"A total of 1734, or 26.37%, are loss-making companies." Read More