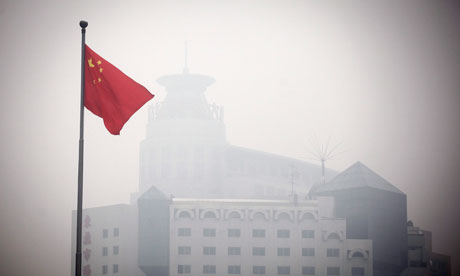 Despite recent moves to tighten controls on air pollution dangerous smogs will persist for decades, expert warns.
Millions of city dwellers in China will be breathing unhealthy air for at least another 20 years despite recent moves to tighten controls on the most harmful form of pollution, one of the country's leading experts has warned.
The cautionary note comes at the start of a year when Beijing, Shanghai and several other Chinese metropolises will begin publicly releasing data on tiny particulates known as PM2.5, which account for more than half of the country's air-borne contaminants and have the most damaging impact on human health.
The promise of more transparency has been welcomed as an important step towards a clear-up of the foul smogs that plague urban China, but environment officials stress that more time is needed to turn grey skies to blue.
"It took the US and Europe 50 years to deal with their problem.
Read More