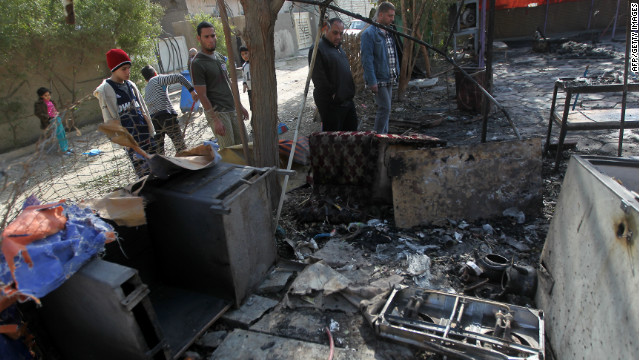 A suicide car bomber targeted a Shiite funeral procession in the Iraqi capital Friday, killing 31 people and wounding 60 others, two police officials said.
The blast occurred as mourners passed by an outdoor market headed toward a hospital in Baghdad's Zafarniya district to recover the bodies of three relatives shot the night before in the western part of the city, the officials said.
The police officials spoke on condition of anonymity because they were not authorized to release details to the media.
The bombing is the latest in a series of attacks in the nation that have killed more than 200 people this year. Most of those killed were Shiite pilgrims marking Arbaeen, the end of a 40-day mourning period, officials said.
Authorities believe Col. Norman Dakhil may have been the target of the bomber.
Dahkil and his family were in the procession making their way to the hospital to collect bodies of three relatives, including his brother, when the bomb exploded, police said.
Read More