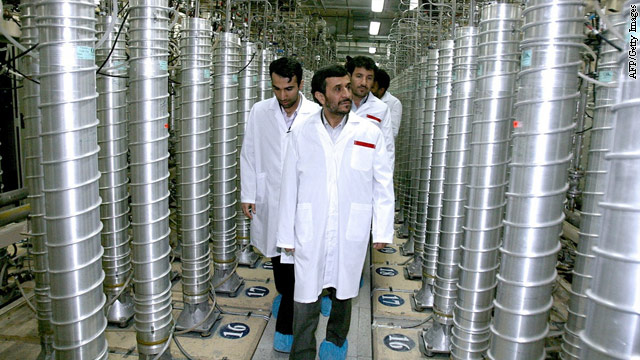 The European Union threatened Iran on Monday with cutting off petroleum imports into the 27 EU member states, and announced sanctions on Iranian banks and some port and other companies.
Iran sells 18 percent of its petroleum to Europe, and Greece, Italy and Spain are particularly dependent on it. Europe also sells Iran nearly $12 billion a year in goods, which likely will cease, since there will be no way for Iran to pay for these goods. Some in Europe worry that the muscular anti-Iran policy of the UK, France and Germany in northern Europe will worsen the economic crisis of southern Mediterranean countries such as Greece.
Others think that Iran's nuclear enrichment program is still primitive and that allegations that Iran is seeking a nuclear warhead are hype.
About 60% of Iran's petroleum now goes to Asian countries, especially China, India, South Korea and Japan. China and India have no announced plans to reduce purchases of Iranian crude, and South Korea says it will seek an exemption from the US so as to continue to import. Japan says it plans only very slowly to reduce imports from Iran. Iran and India have just reached an agreement whereby some trade with Iran will be in rupees, to sidestep US sanctions. Indian firms are considering whether to fill the $8 billion gap in exports to Iran left by the Western sanctions (many do not want to be cut off from also exporting to the US, as they would be if third party sanctions were applied to them).
Read More