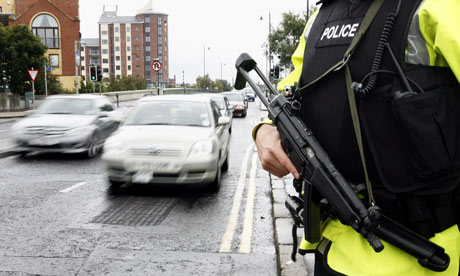 Dissident Republicans blamed for planting device under driver's seat of car in Ligoniel area of north Belfast
A serving soldier was the target of an attempted bomb attack in north Belfast, it has emerged.
The device was found under the driver's seat of a car in the Ligoniel district of the city. It is believed dissident republicans were behind the murder attempt.
Up to 60 residents have returned to their homes after a security operation around the car that began on Thursday morning.
The Democratic Unionist North Belfast MP, Nigel Dodds, described it as an "appalling incident".
Dodds said: "It was designed and targeted to kill a particular target, and it's emerged now, a serving soldier. This bomb was placed in an area which could have caused a lot of damage to property and the lives of residents. The people who carried this out were clearly intent on murder and entirely reckless as to who else would die along with their intended target."
Read More