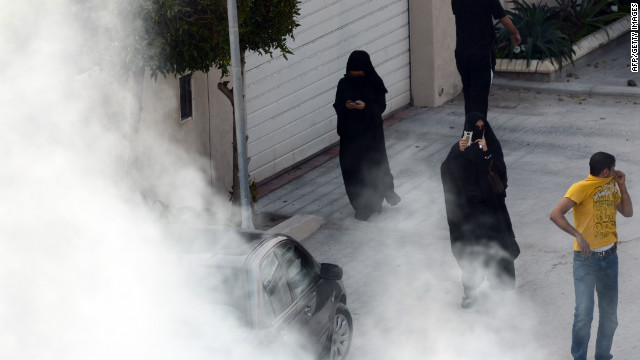 Bahrain police on Friday denied opposition claims that security forces were responsible for the death of an anti-government protester, saying the man died from natural causes.
The death of 19-year-old Mohammed Ibrahim Yacoub was one of four reported Thursday by the Bahrain Center for Human Rights, an opposition activist group.
The opposition group al Wefaq accused Bahraini authorities of running over Yacoub with a police car, an allegation the Ministry of Health denied, according to the Bahrain News Agency (BNA).
As part of its denial, the Health Ministry released a video purportedly taken at the time of the arrest that it alleges shows Yacoub unharmed. It also released a medical report that indicated Yacoub died from "sickle cell complications" and that his body was "free of injuries."
Read More