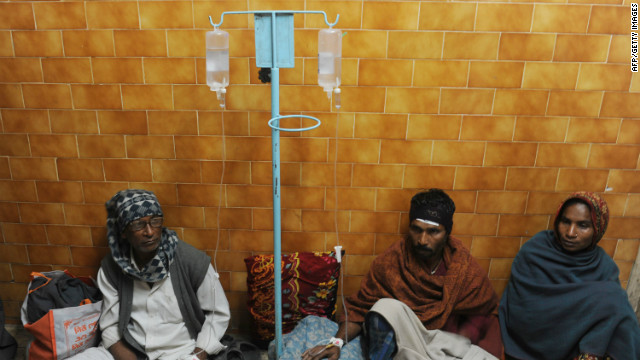 New Delhi, India (CNN)
-- Seventeen people died after drinking a toxic, illegal home-brewed liquor over the New Years weekend in southern India, authorities said Monday.
At least 18 people were also poisoned by what authorities have described as contaminated moonshine in Andhra Pradesh's Krishna district, P.V.S. Ramkrishna, the district police chief, said.
Police in India have been cracking down recently on businesses selling the illegally-made alcohol, Ramkrishna said.
In December, authorities arrested 10 people for making contaminated moonshine that left at least 168 people dead in the Indian state of West Bengal. Hundreds more were sickened by it, authorities said.
Moonshine is not uncommon in poverty-stricken communities in India because it is cheap to make. Source