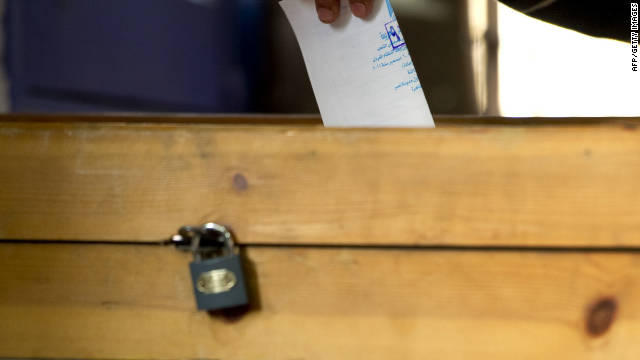 The military council that runs Egypt and an Islamist party that has done well in parliamentary elections accused each other Thursday of plotting a dictatorship.
Leaders also sparred over plans for drafting Egypt's constitution, a key battlefront in the nation's political future.
"We will not allow a dictatorship and we do not want to remain in power, but we do want a civil government representing all Egyptians without marginalizing any minorities," said Lt. Col. Amr Imam, a spokesman for the Supreme Council of the Armed Forces, which has run the country since a popular uprising ousted former President Hosni Mubarak in February.
Imam said the first-round results do not "represent all factions of the society, like the Coptics for example," in reference to the country's largest Christian sect.
His remarks seemed aimed at Islamist parties that have done well in the first round of parliamentary elections, including the relatively moderate Muslim Brotherhood. Its Freedom and Justice Party has said it had won 34 seats in early parliamentary elections, while the more hardline al-Nour party said it had won five. Read More