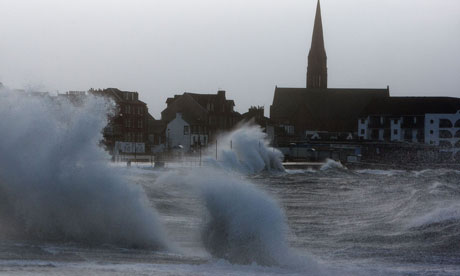 The UK's unsettled weather is set to continue, with stormy conditions expected across England and Wales at the end of the week.
The Met Office said it was keeping a close eye on the situation. They said worse weather was forecast for the end of the week and that another storm system could potentially affect parts of England and Wales.
Tom Tobler, of Meteogroup, said 70mph gusts had been recorded in Devon on Tuesday. Thursday and Friday would experience potentially "the strongest winds of the week".
In Scotland, the transport minister warned snow and strong winds could leave commuters facing rush hour disruption on Tuesday. The Met Office issued severe weather warnings of snow for eight regions of Scotland from 3am on Tuesday for a 24-hour period. Read More