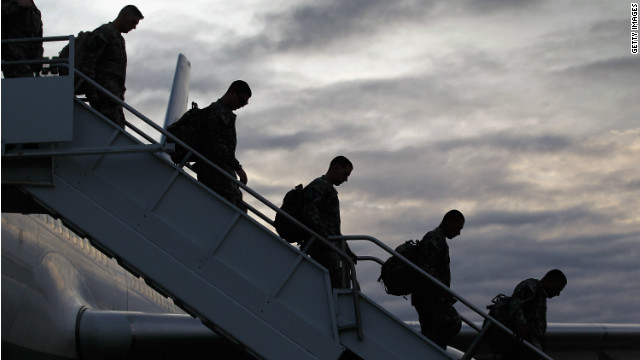 Soldiers who just returned from Iraq are among several thousand being ordered to Afghanistan in six months as part of a mission designed to beef up Afghan forces ahead of a planned 2014 U.S. military withdrawal, officials said.
News of the pending Afghanistan deployments came as families at bases across the country were celebrating the return in recent days of troops who turned off the lights at a number of U.S. bases ahead of an end-of-the-year deadline to leave Iraq.
U.S. general brings Baghdad standard home
"We are glad that we have brought all soldiers back home in time for Christmas to spend with loved ones. We do have to put information out about an upcoming mission, though," the 4th Brigade Combat Team, 1st Armored Division, said Tuesday on its Facebook Page.
In the posting, the brigade said it was one of four selected to "support a Security Force Assistance Mission to Afghanistan in early summer." Read More