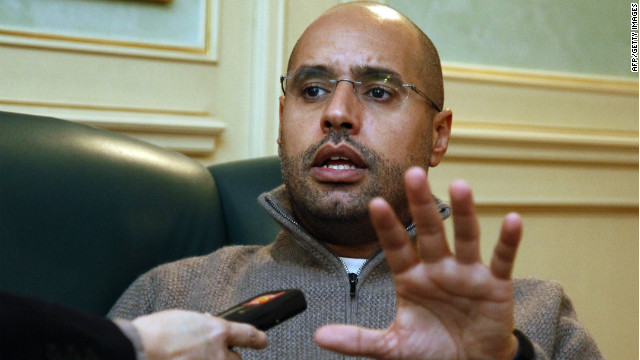 The son of Libya's former dictator Moammar Gadhafi, Saif al-Islam Gadhafi, should have immediate access to a lawyer, Human Rights Watch said Wednesday.
Libyan government officials appear to be treating him well, and he "had no complaints about the physical conditions of his detention," the group said after being allowed to visit him for 30 minutes earlier this week.
Saif al-Islam Gadhafi was captured last month after the fall of his father's regime in August. He is being held in the Libyan city of Zintan.
Also on Wednesday, the European Union announced it was unfreezing all Libyan Central Bank assets held in its member states, after blocking them to put pressure on Moammar Gadhafi.
The Human Rights Watch official who visited the man once considered Moammar Gadhafi's heir apparent said Gadhafi's main concern "was the lack of access to family and to a lawyer who can help his case." Read More