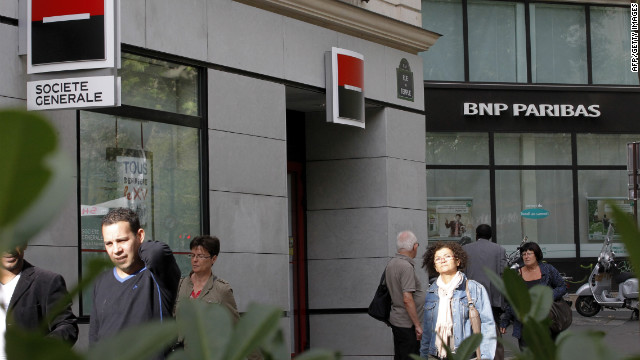 The ratings firm Fitch downgraded a cluster of the world's largest banks Thursday, pointing to trading challenges facing international markets.
The banks included Bank of America, Morgan Stanley and Goldman Sachs, as well as Europe's Barclays, Societe Generale and BNP Paribas.
Germany's Deutsche Bank and Switerzland's Credit Suisse were also downgraded.
It was the third major credit rating agency to downgrade global financial institutions since September.
SEC to appeal rejected Citigroup settlement
"These actions culminate a broader, global review of financial institutions," the ratings firm said in a written statement.
Managing Director Thomas Abruzzo added that the downgrades reflect "fundamental risks in the global trading bank environment." Read More