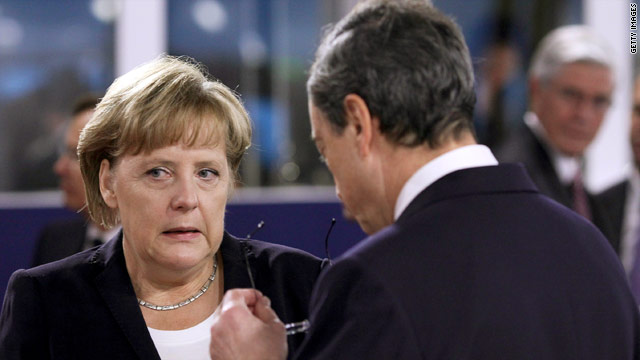 The future of Europe's single currency hangs in the balance, interest rates are moving and the debt crisis threatens to trigger a recession next year. Faced with such uncertainty, there's only one option left for traders across London's financial district: Look on the lighter side.
One broker sent me an email this morning suggesting Sir Alex Ferguson was now advising German Chancellor Angela Merkel and French President Nicolas Sarkozy on their European exit strategy. His message - sent in jest - poked fun both at Manchester United's shock departure from the Champions League and the bailout fatigue setting in among Europe's biggest economies. Jokes aside, the point is even the strongest teams can face relegation.
That's a concept the leaders of France and Germany have become more familiar with in the past few days after ratings agency Standard & Poor's cautioned it may cut their coveted AAA credit scores.
Make no mistake, as Europe's 27 heads of government gather for this year's final pow-wow in Brussels, they are playing a dangerous game and the stakes couldn't be higher.
More than 330 million people have abandoned their money in favour of the euro, banks have billions of eurozone bonds on their balance sheets, and the single currency prices nearly a quarter of the world's foreign currency reserves. They owe it to millions to come up with a lasting and credible solution.
more