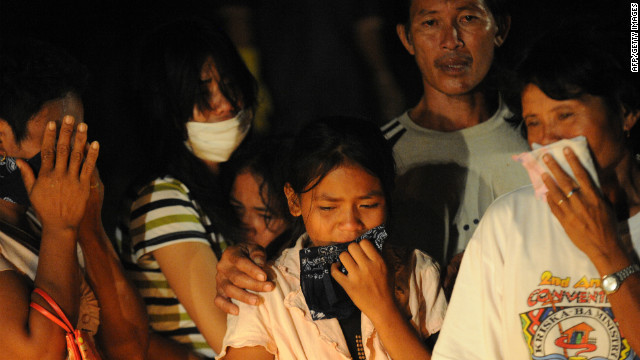 The death toll in the Philippines from a tropical storm that struck the south of the country over the weekend has risen above 1,000, a government official said Wednesday.
The number of dead has increased to 1,002, said Benito Ramos, head of the National Disaster Risk Reduction and Management Council.
The grim announcement comes a day after President Benigno Aquino declared a state of national calamity after visiting areas on the island of Mindanao that were devastated by Tropical Storm Washi.
The storm, known locally as Sendong, has left tens of thousands of people homeless as aid agencies struggle to deal with a growing humanitarian crisis.
The Red Cross has said that hundreds of people remain unaccounted for after entire villages were swept away. Read More