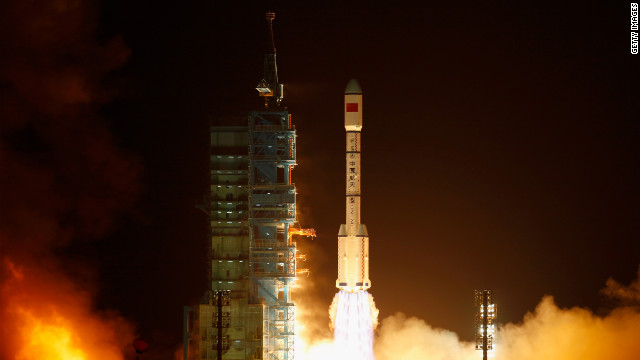 China plans to put laboratories in space, collect samples from the moon and prepare to build space stations over the next five years, according to an ambitious plan released this week aimed at putting the country on the global map for space exploration.
China also plans to launch manned-vessels and freighters into space during the coming half-decade, according to a government white paper. The country's eventual goal in the longer term is a manned lunar landing.
"With economic progress, also comes the need for scientific development and exploration," said Jiao Weixin, a professor at the School of Earth and Space Sciences at Beijing University. "By investing in space exploration, China wants to contribute and be a major player in the world on more than one level."
The Chinese plans announced this week come as the United States has been scaling back its ambitions and funding for space exploration.
Since 2003, China has made major breakthroughs in its space program, including becoming the third country after Russia and the United States to put a human in space. It successfully completed a spacewalk in 2008.
In November, the successful automated docking and return of an unmanned spacecraft, Shenzhou-8, paved the way for the creation of China's future space laboratory. The spaceship blasted off from a launch facility in the Gobi Desert in northwest China, one month after the first space laboratory module Tiangong-1 was launched into space. Read More