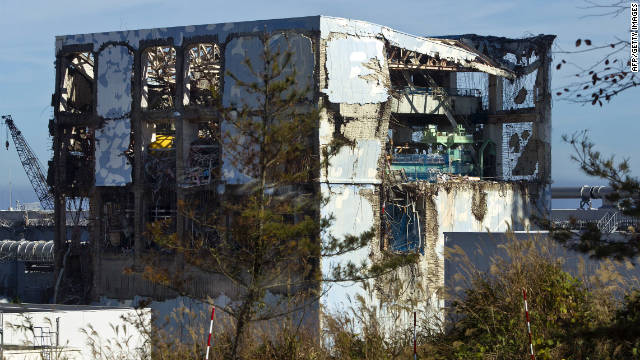 Journalists got their first ground-level glance Saturday around Japan's stricken Fukushima Daiichi nuclear facility -- eying shells of reactor buildings, tons of contaminated water and workers scurrying still to mitigate damage from a crisis that began eight months ago.
An epic 9.0-magnitude earthquake and subsequent tsunami March 11 wreaked havoc around Japan, killing more than 15,000 people. While many of those died instantly, the East Asian nation was on edge for weeks as utility and government employees scrambled to prevent a worsening nuclear catastrophe at the Daiichi plant, located about 150 miles (240 kilometers) north of Tokyo.
Japan's Nuclear and Industrial Safety Agency eventually categorized the accident as a level-7 event on the international scale for nuclear disasters -- the highest level -- putting it on par with the 1986 Chernobyl disaster.
It took months, but the Tokyo Electric Power Company (the plant's operator) eventually indicated that its workers were gaining control in the crisis. Throughout the summer and fall, there were no longer reports of explosions, nor stories about new leaks of radioactive material into the ground and sea.
But the facility still remained off-limits to reporters and, for a 20-kilometer radius around the plant, to the general public due to the continued high levels of radiation and ongoing efforts to prevent yet more blasts and leaks.
more