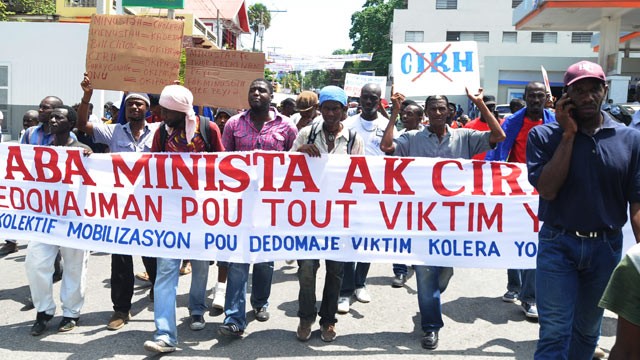 More than half a million Haitians have contracted cholera, and an advocacy group has filed a complaint with the United Nations blaming the fast-moving epidemic on UN peacekeepers who allegedly allowed raw sewage to leach into a tributary of the nation's largest river.
After half a century without a single case of cholera, the Institute for Justice and Democracy in Haiti says, a country already ravaged by a massive earthquake, intractable poverty and waves of political instability has now seen five percent of the population contract the illness, and more than 6,000 people die from it, because of the reckless actions of peacekeepers from Nepal.
"The sickness, death, and ongoing harm from cholera suffered by Haiti's citizens are a product of the UN's multiple failures," states the complaint filed by the advocacy group, which represents more than 5,000 cholera victims and their families. "These failures constitute negligence, gross negligence, recklessness, and deliberate indifference for the lives of Haitians."
more