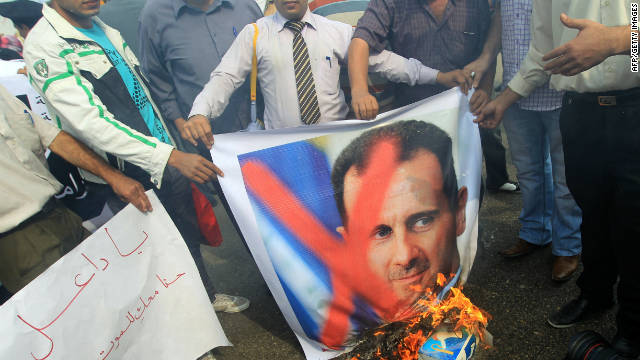 Angry supporters of the Syrian president rallied Saturday night at embassies and consulates of countries that voted hours earlier to suspend Syria's membership in the Arab League, anti-government activists said.
Videos posted on YouTube purportedly showed several of the events. One from Damascus shows a large crowd of people chanting as they gathered outside Saudi Arabia's embassy in Damascus. Another, from Aleppo, shows angry backers of President Bashar al-Assad yelling as they appear to break through barriers at the Turkish consulate. Some demonstrators are seen taking a Turkish flag, which previously hung over the consulate, and burning it. Neither YouTube video showed any evident violence.
Anti-government activists tell CNN that supporters of the Syrian regime also attacked the Turkish and French consulates in Latakia.
CNN could not independently confirm the accounts because Syria has not granted international media access to the country. Read More