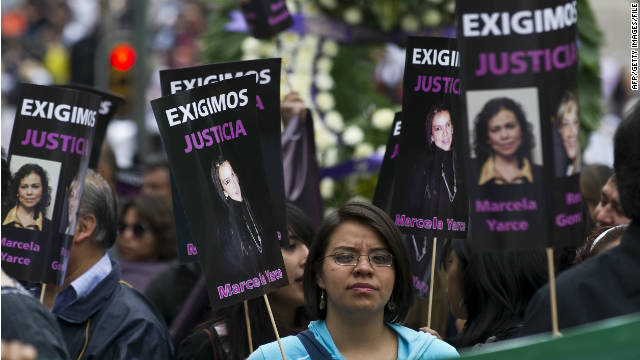 Three years after the killing of Mexican journalist Armando Rodriguez, his colleagues said they are more determined than ever to write about the nation's drug cartels despite the risks.
"Those who ordered the killing of Armando were wrong because those who are left are more seasoned and we are working," said Luz del Carmen Sosa, a reporter for El Diario de Juarez newspaper who took over Rodriguez's crime beat after his death. "Those who believed we were going to take step back, they were wrong."
On November 13, 2008, Rodriguez -- called "El Choco" by his colleagues because of his chocolate skin tone -- was about to take his two young daughters to school when a man approached the garage of his house and fired 11 shots into his chest. His daughters, one of whom witnessed the attack, have not spoken publicly since the incident and did not attend a memorial event for their father on Sunday. Rodriguez's wife declined an interview request from CNN.
His colleagues believe he was targeted because of his coverage of drug cartels in the border town of Ciudad Juarez.
more