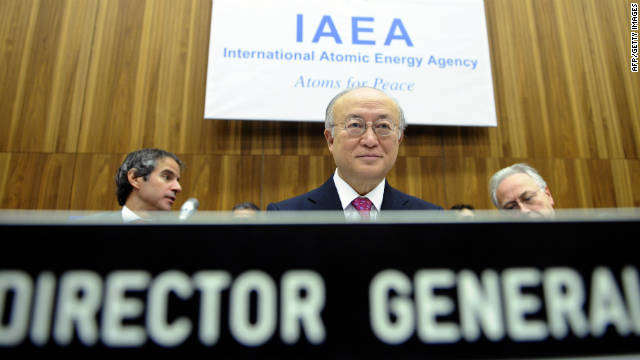 Iran "has a case to answer" about its nuclear program following a critical report from the U.N. nuclear watchdog agency, the agency's director said Thursday.
The International Atomic Energy Agency wants to send a high-level delegation to Iran to clear up questions about whether the country's nuclear development is truly peaceful, IAEA Director-General Yukiya Amano told reporters in Vienna.
Iran has repeatedly insisted its nuclear program is for peaceful, civilian energy purposes only. But a November 8 report by the IAEA found "credible" information that Tehran has carried out work toward nuclear weapons, including tests of possible bomb components.
"We have issued the report which listed the activities that Iran is expected to implement," Amano said. "This time I have gone into details on the element that Iran needs to answer, which is detailed in the annex. So Iran has a case to answer." Read More