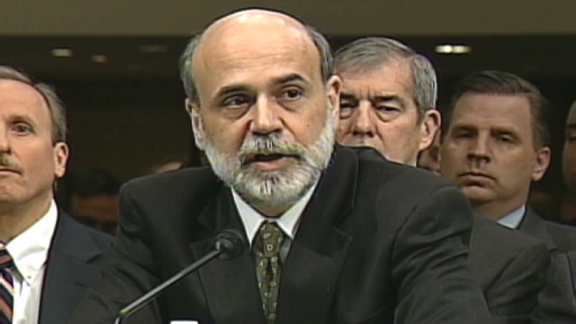 Europe's hurting for cash, and central banks around the world are stepping in to give it a boost.
The Federal Reserve, along with five other central banks, acted Wednesday to make it cheaper for banks around the world to borrow U.S. dollars.
The Fed -- along with central banks of the eurozone, England, Japan, Switzerland and Canada -- announced a coordinated plan to lower prices on dollar liquidity swaps beginning on Dec. 5, and extending these swap arrangements to Feb. 1, 2013.
A swap takes place when the Fed provides U.S. dollars to a foreign central bank in exchange for the equivalent amount of foreign currency from that central bank.
Overall, these efforts are meant to "ease strains in financial markets and thereby mitigate the effects of such strains on the supply of credit to households and businesses and so help foster economic activity," the Federal Reserve said in a press release.
World stock markets surged on the news, pushing the Dow (INDU) back into positive territory for the year.
more