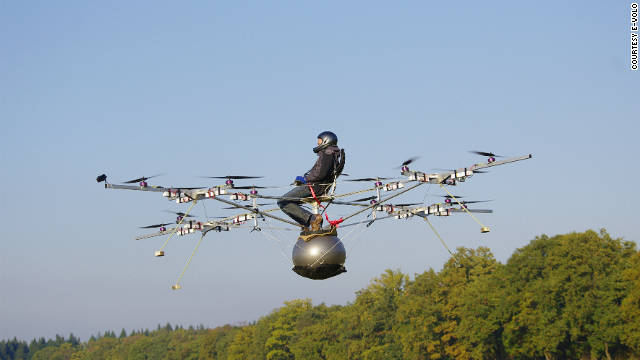 It may lack the grace of an airship, or the class of Concorde, but the "Multicopter" has a style all of its own.
This somewhat awkward looking vehicle is the work of German company e-volo and a prototype has just made its first manned flight, after completing unmanned trials.
With e-volo's Thomas Senkel strapped into the center of its four-limbed frame, it flew for one minute and 30 seconds over a field in Southern Germany, powered by 16 small rotor blades.
E-volo says its creation is powered entirely by lithium batteries and can carry a load of around 80kg -- about as much as it weighs.
more