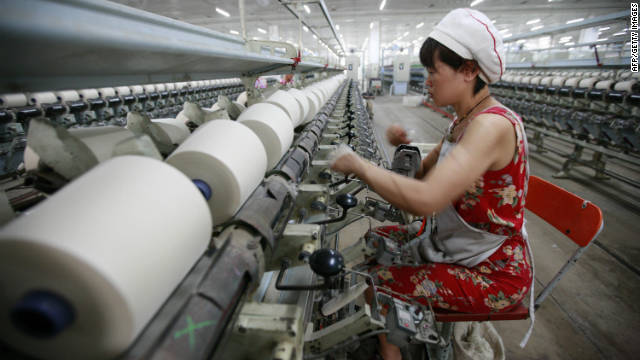 China's mighty industrial machine is stalling. New figures today show something that will be worrying authorities.
First the broad numbers: An index put together by HSBC – with no government input - shows a reading in November of 48. Anything over 50 shows that factories are increasing production, under 50 they are cutting back.
The figure is perhaps not surprising given that China's two big export regions, Europe and the U.S., are in deep trouble. But it's not exports that are drying up, it is local demand. And that could be a problem.
Export orders actually grew in November, while domestic demand shrank as a result of all the moves taken by the Chinese authorities over the last 18 months to cool the overheating property market.
Those moves are working, but the consequence of that is less demand for household goods made in China.
Combine the latest manufacturing numbers with the news earlier this week that the level of property transactions have slowed sharply and the Chinese economy is in retreat on two key levels.
more