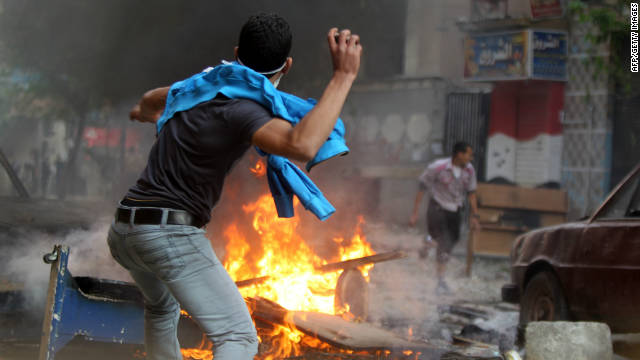 Three Americans were arrested Monday outside the Interior Ministry in Cairo's Tahrir Square and are accused of throwing Molotov cocktails during the protests in Egypt, a local prosecutor said.
"The three boys were throwing Molotov cocktails and had no passports on them when they were picked up," said Adel Saeed, a spokesman for Egypt's general prosecutor's office.
David Lynfield, deputy press officer in the U.S. Embassy said the "claims are being currently investigated."
Authorities described the three Americans as students and said one had an Indiana driver's license.
"They have been questioned by the police and will be further investigated today by the Cairo prosecutor," Saeed said.
Tuesday marked the fourth consecutive day of clashes between protesters and police in and around Tahrir Square. Demonstrators are calling for the downfall of the Supreme Council of Armed Forces, Egypt's current ruling body. Source