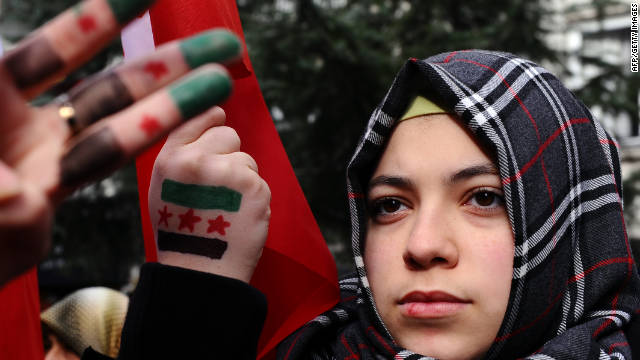 At least 24 people were killed in cities across Syria during a government crackdown Saturday against those in opposition to President Bashar al-Assad, according to a U.K.-based human rights group.
Gunfire and explosions could be heard in the western Syrian city of Homs, as residents contended with fuel shortages and power outages throughout the day, said the Syrian Observatory for Human Rights.
CNN cannot independently confirm that account and the Syrian government was not immediately available for comment.
The clashes come just ahead of a Saturday deadline set by the 22-member Arab League to put forth a peace plan meant to stem violence against protesters which has resulted in months of bloodshed.
Earlier this week, Syria accepted "in principle" the alliance's plan to permit observers into the country to verify whether the regime has taken measures to protect civilians, a senior Arab diplomat said Friday. Read More