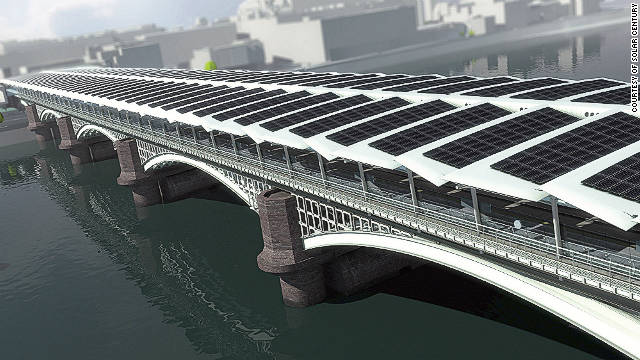 Work on the world's largest solar bridge has started in central London.
The new solar roof spanning Blackfriars Railway Bridge above the River Thames will cover more than 6,000 square meters when finished, according to developers.
Over 4,400 individual photovoltaic panels are expected to produce around 900,000 kilowatt hours of electricity every year, providing the station with half of its energy needs, according to Solar Century, the UK company installing the solar roof.
Annual CO2 emissions are also expected to be reduced by more than 500 tons.
more