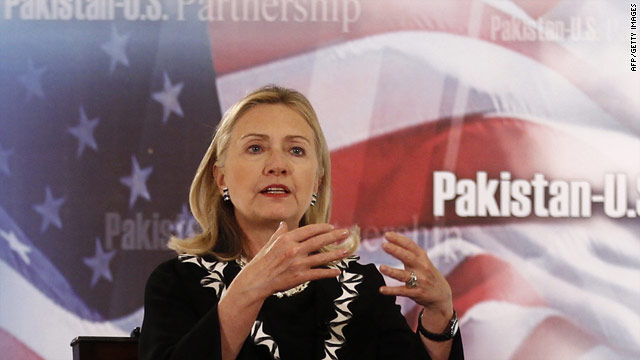 This summer the United States met with the Haqqani terrorist network at the request of Pakistan's intelligence service, the ISI, according to a senior State Department official.
That official traveling with Secretary of State Hillary Clinton in Pakistan, told reporters "it was one meeting in the summer, the ISI asked us to have it, the Afghans also knew about it."
Secretary of State Hillary Clinton first mentioned the contact with the Haqqani network during a roundtable discussion with Pakistani journalists in Islamabad Thursday.
"We have reached out to the Taliban, we have reached out to the Haqqani network," she said, "to test their willingness and their sincerity and we are now working among us – Afghanistan, Pakistan and the United States – to try to put together a process that would sequence us toward an actual negotiation."
Clinton called it a "preliminary meeting to essentially just see if they would show up for even a preliminary meeting."
"We believe that there is now an opportunity for us to begin talking but there is no guarantee that the talking will move us toward anything that will result in a peaceful resolution," Clinton added. Read More