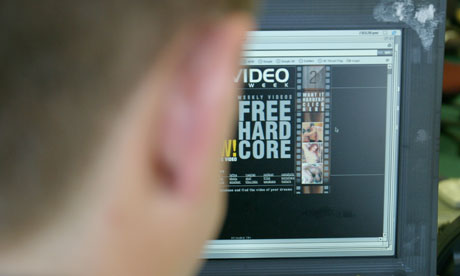 A coalition of major U.K. Internet providers said Tuesday that it would begin forcing customers to choose whether to have access to pornography and other potentially unsavory websites, rather than simply offering consumers the option to block them.
The family advocate behind the move says it will push families to think about what their children are looking at online, but civil libertarians worry that adults could be caught up in — and potentially get used to — online censorship.
"The choice needs to be framed as a choice about parental controls," said Jim Killock, the chief executive of Britain's Open Rights Group. "Adults should not be being asked to make choices about content they may wish to view, or may need to view in the future."
Like their counterparts elsewhere, British Internet providers have long offered customers the option of installing parental blocks to protect children from objectionable content — including not just pornography and gambling but also websites that promote eating disorders, self-harm or suicide.
But a government-ordered review into the sexualization of children published in June recommended that parents be forced to make an explicit choice whether to include the blocks. The review's author, family advocate Reg Bailey, told BBC television that the issue with existing parental controls is that "the default position is that they're turned off."
more