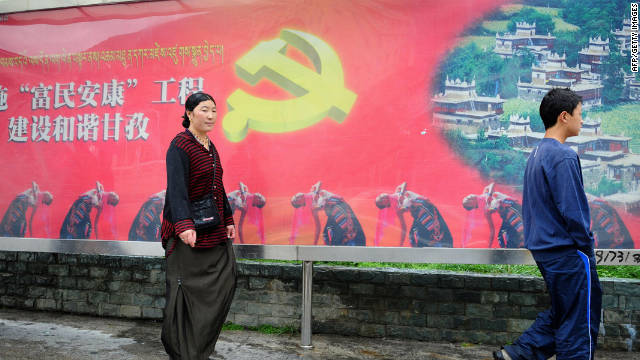 A nun has died after setting herself on fire in southwestern China, the first Tibetan woman known to have killed herself in this way, the London-based Free Tibet campaign group said Tuesday.
According to the group, Tenzin Wangmo, 20, called for religious freedom in Tibet and for the return of the Dalai Lama as she set fire to herself outside Dechen Chokorling Nunnery in Ngaba County, Sichuan Province on Monday.
She died at the scene.
The State Administration for Religious Affairs in Beijing told CNN they were not aware of the incident.
Free Tibet, which advocates Tibetan independence, also reported that two Tibetans were shot and wounded on Sunday by security forces during a protest outside a police station in the prefecture of Ganzi.
Tenzin is the ninth Tibetan -- all monks or former monks -- to commit self-immolation in protest against Chinese rule since March, the advocacy group said. Five have died. Read More