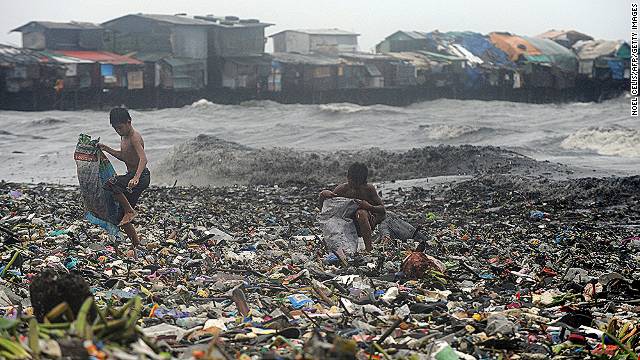 Some of the world's fastest growing population centers in Asia and Africa are at greatest risk from the impact of climate change, according to a new report.
The Climate Change Vulnerability Index (CCVI), published by UK-based risk analysis and mapping company Maplecroft, examined the climate risks and adaptive capacity of 193 nations factoring in population concentration, development, natural resources, agricultural dependency and conflict.
A total of 30 countries were classified as being at "extreme risk" with Haiti, Bangladesh, Sierra Leone, Zimbabwe and Madagascar making up the top five most in peril, while Vietnam, Indonesia and India all ranked inside the top 30.
The analysis, which forms part of Maplecroft's fourth annual Climate Change and Environmental Risk Atlas, also assesses climate impacts on towns and cities.
Six out of the 20 fastest growing cities worldwide, including Calcutta, India, Manila in the Philippines, Indonesia's capital, Jakarta and Addis Ababa in Ethiopia, were also classified as at "extreme risk" by the CCVI.
more