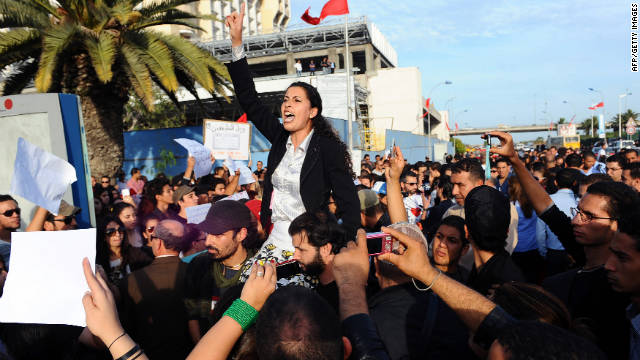 Tunisia imposed a night curfew Friday in the central city where the nation's uprisings started following post election violence a day earlier, state media reported.
Violence broke out Thursday night in the city and province of Sidi Bouzid over election disqualifications. Authorities imposed a curfew between 7 p.m. and 5 a.m. following the clashes, state media said.
An independent commission disqualified some candidates for seats that had been won by the People's Petition, which is led by Hachemi Hamdi, who owns a satellite television station based in London.
Tunisia's election commission Thursday had declared the moderate Islamist Ennahda party the winner of the weekend poll, taking 90 of 217 seats in an assembly that will write a new constitution, state media reported.
The party won 41.5% of the vote while its nearest rival, the secularist Congress for the Republic, won 30 seats, according to the Tunis-Afrique Presse.
Nighttime workers, and emergency and medical crews are exempt from the curfew.
Protests started after candidates who had been declared victorious in this week's elections for membership in the 217-seat Constituent Assembly were disqualified in six provinces, the news agency said. Read More